As you likely have heard, I will be stepping down as President and CEO of Aspire on November 23rd, after 15 wonderful years. Serving alongside the Aspire Team and Board, in service of Aspire's mission and people, has been an opportunity I could never have dreamed of. I will begin a new chapter and a new role in Los Angeles, starting December 12th, as the CEO of the Braille Institute of America.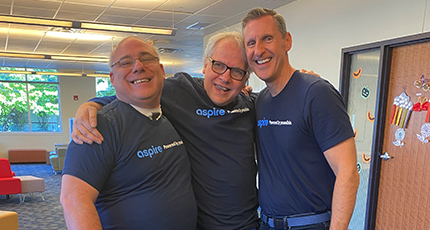 There is never a perfect time to leave such an extraordinary role as CEO of Aspire. There will be many opportunities ahead, but now seemed like the right time. Our mission, community partnerships and financial position are strong, and our Team and Board are both, in my view, among the best in the Midwest. My departure gives some remarkable voices and talents a chance to "step up" with creativity and passion. I'm confident with the groundwork and foundation we have laid together that the best is yet to come.
I'll be joining my daughter Alexandra and my sister Helen in California, with both of whom I'm exceedingly close. I was born in Santa Monica, California, and I'm excited to return to "where it all began" for my next chapter.
Aspire's Board Executive Committee has already named one of our dynamic leaders, Serena Alaily, as our Interim CEO, in accordance with our Board succession plan. Serena serves as Aspire's Chief Financial Officer and is a gifted and exceptionally talented leader. The Aspire Board, Serena and I will keep you informed about the next steps in this transition.
In the coming weeks, we'll have plenty of time for reminiscing and farewells. We'll also have some opportunities for me to say "THANK YOU" to each of you for your support, and for giving me this tremendous opportunity to serve, learn and grow here at Aspire.
With gratitude,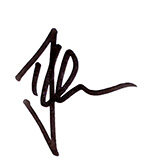 Jim Kales